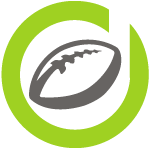 Andreas Kloft Premium
FEATURES
| | | | |
| --- | --- | --- | --- |
| Yield | 11.8 % | Won | 425 |
| Picks | 779 | Odds | 2.02 |
| Stake | 1.13 | Sport | Rugby |
| Benefit | 103.85 UTS | | |
75,00€ – 180,00€
DESCRIPTION
THERE ARE PLACES AVAILABLE FOR THE SERVICE. Hiring this tipster can be done via electronic wallet.
Information to contract on telegram @Overgreen or @Andreaskloftrugby
PRE and LIVE forecasts are offered in the service. Notices are always given sufficiently in advance to be able to place bets. In the case of LIVE, most forecasts will be sent at halftime to give a margin of 15 minutes and that there is no variation in quota or line.
There may be forecasts throughout the week from 9:30 a.m. to 10:30 p.m., although during the weekend it is normal to reduce the number of picks.
The follow-up is high, the online bookies that I recommend to have to take advantage of the service at 100% will be bookmakers with physical premises, provider bookies Kambi, Sportnco, Marathonbet, William Hill, Betfair… As you can see, the service is practically in all bookmakers and venues.
Match Winner Betting picks can be followed in all bookies, Asian Handicap picks, overs/unders and in LIVE the winning margin market is added.
The stake I use ranges from 0 to 5. The average stake is around 1.20 and the number of monthly picks will vary depending on the competitions, but it is around 20 monthly picks.
STATISTICS
▼
Statistics by Month
| month | year | picks | benefit | yield | odds | stake | won | lost | void | type |
| --- | --- | --- | --- | --- | --- | --- | --- | --- | --- | --- |
| 09 | 2023 | 50 | 9.99 UTS | 12.53 % | 2.38 | 1.59 | 23 | 26 | 1 | rugby |
| 08 | 2023 | 15 | 14.23 UTS | 43.12 % | 2.52 | 2.20 | 10 | 5 | 0 | rugby |
| 07 | 2023 | 16 | 0.03 UTS | 0.12 % | 1.69 | 1.63 | 9 | 7 | 0 | rugby |
| 06 | 2023 | 19 | 0.78 UTS | 3.05 % | 2.03 | 1.35 | 9 | 10 | 0 | rugby |
| 05 | 2023 | 16 | 13.85 UTS | 63.82 % | 2.05 | 1.36 | 12 | 4 | 0 | rugby |
| 04 | 2023 | 23 | 6.53 UTS | 25.12 % | 1.94 | 1.13 | 15 | 8 | 0 | rugby |
| 03 | 2023 | 48 | 0.01 UTS | 0.02 % | 2.13 | 1.02 | 26 | 22 | 0 | rugby |
| 02 | 2023 | 13 | 8.47 UTS | 55.36 % | 1.78 | 1.18 | 11 | 2 | 0 | rugby |
| 01 | 2023 | 28 | 13.25 UTS | 35.52 % | 2.02 | 1.33 | 19 | 9 | 0 | rugby |
| 12 | 2022 | 103 | -7.10 UTS | -6.95 % | 2.13 | 0.99 | 47 | 56 | 0 | rugby |
| 11 | 2022 | 37 | 2.34 UTS | 6.06 % | 1.98 | 1.04 | 21 | 16 | 0 | rugby |
| 10 | 2022 | 48 | 0.18 UTS | 0.33 % | 1.83 | 1.14 | 27 | 21 | 0 | rugby |
| 09 | 2022 | 27 | 1.88 UTS | 6.44 % | 1.84 | 1.08 | 15 | 12 | 0 | rugby |
| 08 | 2022 | 29 | 6.08 UTS | 25.76 % | 2.26 | 0.81 | 18 | 11 | 0 | rugby |
| 07 | 2022 | 23 | 0.02 UTS | 0.09 % | 1.84 | 0.96 | 11 | 12 | 0 | rugby |
| 06 | 2022 | 17 | 4.74 UTS | 28.21 % | 1.79 | 0.99 | 11 | 6 | 0 | rugby |
| 05 | 2022 | 48 | 0.18 UTS | 0.39 % | 1.93 | 0.95 | 25 | 23 | 0 | rugby |
| 04 | 2022 | 67 | 0.09 UTS | 0.13 % | 2.35 | 1.07 | 32 | 35 | 0 | rugby |
| 03 | 2022 | 5 | 2.26 UTS | 37.67 % | 1.72 | 1.20 | 4 | 1 | 0 | rugby |
| 02 | 2022 | 5 | 2.35 UTS | 39.17 % | 1.74 | 1.20 | 4 | 1 | 0 | rugby |
| 01 | 2022 | 27 | 0.22 UTS | 0.81 % | 2.03 | 1.00 | 13 | 14 | 0 | rugby |
| 12 | 2021 | 3 | 0.74 UTS | 20.56 % | 1.81 | 1.20 | 2 | 1 | 0 | rugby |
| 11 | 2021 | 5 | 0.37 UTS | 6.17 % | 2.66 | 1.20 | 2 | 3 | 0 | rugby |
| 10 | 2021 | 8 | 0.73 UTS | 6.76 % | 1.93 | 1.35 | 4 | 4 | 0 | rugby |
| 09 | 2021 | 16 | 1.83 UTS | 9.63 % | 1.86 | 1.19 | 9 | 7 | 0 | rugby |
| 08 | 2021 | 4 | 1.85 UTS | 77.08 % | 1.77 | 0.60 | 4 | 0 | 0 | rugby |
| 07 | 2021 | 6 | 0.59 UTS | 14.75 % | 2.11 | 0.67 | 3 | 3 | 0 | rugby |
| 06 | 2021 | 5 | 0.34 UTS | 8.10 % | 1.90 | 0.84 | 2 | 3 | 0 | rugby |
| 05 | 2021 | 11 | 2.57 UTS | 29.54 % | 1.79 | 0.79 | 6 | 5 | 0 | rugby |
| 04 | 2021 | 5 | 3.91 UTS | 54.31 % | 1.87 | 1.44 | 4 | 1 | 0 | rugby |
| 03 | 2021 | 7 | 3.31 UTS | 50.15 % | 1.90 | 0.94 | 6 | 1 | 0 | rugby |
| 02 | 2021 | 21 | 0.43 UTS | 2.66 % | 2.22 | 0.77 | 7 | 14 | 0 | rugby |
| 01 | 2021 | 5 | 0.74 UTS | 20.56 % | 1.79 | 0.72 | 3 | 2 | 0 | rugby |
| 12 | 2020 | 2 | 1.92 UTS | 80.00 % | 3.60 | 1.20 | 1 | 1 | 0 | rugby |
| 11 | 2020 | 3 | 0.64 UTS | 17.78 % | 1.77 | 1.20 | 2 | 1 | 0 | rugby |
| 10 | 2020 | 9 | 1.28 UTS | 17.78 % | 1.94 | 0.80 | 5 | 4 | 0 | rugby |
| 09 | 2020 | 6 | 2.22 UTS | 23.13 % | 1.95 | 1.60 | 3 | 3 | 0 | rugby |
▼
Statistics by Stake
| stake | month | year | picks | benefit | yield | odds | won | lost | void | type |
| --- | --- | --- | --- | --- | --- | --- | --- | --- | --- | --- |
| 0.60 | 08 | 2021 | 4 | 1.85 UTS | 77.08 % | 1.77 | 4 | 0 | 0 | rugby |
| 0.67 | 07 | 2021 | 6 | 0.59 UTS | 14.75 % | 2.11 | 3 | 3 | 0 | rugby |
| 0.72 | 01 | 2021 | 5 | 0.74 UTS | 20.56 % | 1.79 | 3 | 2 | 0 | rugby |
| 0.77 | 02 | 2021 | 21 | 0.43 UTS | 2.66 % | 2.22 | 7 | 14 | 0 | rugby |
| 0.79 | 05 | 2021 | 11 | 2.57 UTS | 29.54 % | 1.79 | 6 | 5 | 0 | rugby |
| 0.80 | 10 | 2020 | 9 | 1.28 UTS | 17.78 % | 1.94 | 5 | 4 | 0 | rugby |
| 0.81 | 08 | 2022 | 29 | 6.08 UTS | 25.76 % | 2.26 | 18 | 11 | 0 | rugby |
| 0.84 | 06 | 2021 | 5 | 0.34 UTS | 8.10 % | 1.90 | 2 | 3 | 0 | rugby |
| 0.94 | 03 | 2021 | 7 | 3.31 UTS | 50.15 % | 1.90 | 6 | 1 | 0 | rugby |
| 0.95 | 05 | 2022 | 48 | 0.18 UTS | 0.39 % | 1.93 | 25 | 23 | 0 | rugby |
| 0.96 | 07 | 2022 | 23 | 0.02 UTS | 0.09 % | 1.84 | 11 | 12 | 0 | rugby |
| 0.99 | 12 | 2022 | 103 | -7.10 UTS | -6.95 % | 2.13 | 47 | 56 | 0 | rugby |
| 0.99 | 06 | 2022 | 17 | 4.74 UTS | 28.21 % | 1.79 | 11 | 6 | 0 | rugby |
| 1.00 | 01 | 2022 | 27 | 0.22 UTS | 0.81 % | 2.03 | 13 | 14 | 0 | rugby |
| 1.02 | 03 | 2023 | 48 | 0.01 UTS | 0.02 % | 2.13 | 26 | 22 | 0 | rugby |
| 1.04 | 11 | 2022 | 37 | 2.34 UTS | 6.06 % | 1.98 | 21 | 16 | 0 | rugby |
| 1.07 | 04 | 2022 | 67 | 0.09 UTS | 0.13 % | 2.35 | 32 | 35 | 0 | rugby |
| 1.08 | 09 | 2022 | 27 | 1.88 UTS | 6.44 % | 1.84 | 15 | 12 | 0 | rugby |
| 1.13 | 04 | 2023 | 23 | 6.53 UTS | 25.12 % | 1.94 | 15 | 8 | 0 | rugby |
| 1.14 | 10 | 2022 | 48 | 0.18 UTS | 0.33 % | 1.83 | 27 | 21 | 0 | rugby |
| 1.18 | 02 | 2023 | 13 | 8.47 UTS | 55.36 % | 1.78 | 11 | 2 | 0 | rugby |
| 1.19 | 09 | 2021 | 16 | 1.83 UTS | 9.63 % | 1.86 | 9 | 7 | 0 | rugby |
| 1.20 | 02 | 2022 | 5 | 2.35 UTS | 39.17 % | 1.74 | 4 | 1 | 0 | rugby |
| 1.20 | 11 | 2020 | 3 | 0.64 UTS | 17.78 % | 1.77 | 2 | 1 | 0 | rugby |
| 1.20 | 12 | 2020 | 2 | 1.92 UTS | 80.00 % | 3.60 | 1 | 1 | 0 | rugby |
| 1.20 | 03 | 2022 | 5 | 2.26 UTS | 37.67 % | 1.72 | 4 | 1 | 0 | rugby |
| 1.20 | 11 | 2021 | 5 | 0.37 UTS | 6.17 % | 2.66 | 2 | 3 | 0 | rugby |
| 1.20 | 12 | 2021 | 3 | 0.74 UTS | 20.56 % | 1.81 | 2 | 1 | 0 | rugby |
| 1.33 | 01 | 2023 | 28 | 13.25 UTS | 35.52 % | 2.02 | 19 | 9 | 0 | rugby |
| 1.35 | 10 | 2021 | 8 | 0.73 UTS | 6.76 % | 1.93 | 4 | 4 | 0 | rugby |
| 1.35 | 06 | 2023 | 19 | 0.78 UTS | 3.05 % | 2.03 | 9 | 10 | 0 | rugby |
| 1.36 | 05 | 2023 | 16 | 13.85 UTS | 63.82 % | 2.05 | 12 | 4 | 0 | rugby |
| 1.44 | 04 | 2021 | 5 | 3.91 UTS | 54.31 % | 1.87 | 4 | 1 | 0 | rugby |
| 1.59 | 09 | 2023 | 50 | 9.99 UTS | 12.53 % | 2.38 | 23 | 26 | 1 | rugby |
| 1.60 | 09 | 2020 | 6 | 2.22 UTS | 23.13 % | 1.95 | 3 | 3 | 0 | rugby |
| 1.63 | 07 | 2023 | 16 | 0.03 UTS | 0.12 % | 1.69 | 9 | 7 | 0 | rugby |
| 2.20 | 08 | 2023 | 15 | 14.23 UTS | 43.12 % | 2.52 | 10 | 5 | 0 | rugby |
▼
Statistics by Odds
| odds | month | year | picks | benefit | yield | stake | won | lost | void | type |
| --- | --- | --- | --- | --- | --- | --- | --- | --- | --- | --- |
| 1.69 | 07 | 2023 | 16 | 0.03 UTS | 0.12 % | 1.63 | 9 | 7 | 0 | rugby |
| 1.72 | 03 | 2022 | 5 | 2.26 UTS | 37.67 % | 1.20 | 4 | 1 | 0 | rugby |
| 1.74 | 02 | 2022 | 5 | 2.35 UTS | 39.17 % | 1.20 | 4 | 1 | 0 | rugby |
| 1.77 | 08 | 2021 | 4 | 1.85 UTS | 77.08 % | 0.60 | 4 | 0 | 0 | rugby |
| 1.77 | 11 | 2020 | 3 | 0.64 UTS | 17.78 % | 1.20 | 2 | 1 | 0 | rugby |
| 1.78 | 02 | 2023 | 13 | 8.47 UTS | 55.36 % | 1.18 | 11 | 2 | 0 | rugby |
| 1.79 | 01 | 2021 | 5 | 0.74 UTS | 20.56 % | 0.72 | 3 | 2 | 0 | rugby |
| 1.79 | 05 | 2021 | 11 | 2.57 UTS | 29.54 % | 0.79 | 6 | 5 | 0 | rugby |
| 1.79 | 06 | 2022 | 17 | 4.74 UTS | 28.21 % | 0.99 | 11 | 6 | 0 | rugby |
| 1.81 | 12 | 2021 | 3 | 0.74 UTS | 20.56 % | 1.20 | 2 | 1 | 0 | rugby |
| 1.83 | 10 | 2022 | 48 | 0.18 UTS | 0.33 % | 1.14 | 27 | 21 | 0 | rugby |
| 1.84 | 07 | 2022 | 23 | 0.02 UTS | 0.09 % | 0.96 | 11 | 12 | 0 | rugby |
| 1.84 | 09 | 2022 | 27 | 1.88 UTS | 6.44 % | 1.08 | 15 | 12 | 0 | rugby |
| 1.86 | 09 | 2021 | 16 | 1.83 UTS | 9.63 % | 1.19 | 9 | 7 | 0 | rugby |
| 1.87 | 04 | 2021 | 5 | 3.91 UTS | 54.31 % | 1.44 | 4 | 1 | 0 | rugby |
| 1.90 | 06 | 2021 | 5 | 0.34 UTS | 8.10 % | 0.84 | 2 | 3 | 0 | rugby |
| 1.90 | 03 | 2021 | 7 | 3.31 UTS | 50.15 % | 0.94 | 6 | 1 | 0 | rugby |
| 1.93 | 10 | 2021 | 8 | 0.73 UTS | 6.76 % | 1.35 | 4 | 4 | 0 | rugby |
| 1.93 | 05 | 2022 | 48 | 0.18 UTS | 0.39 % | 0.95 | 25 | 23 | 0 | rugby |
| 1.94 | 04 | 2023 | 23 | 6.53 UTS | 25.12 % | 1.13 | 15 | 8 | 0 | rugby |
| 1.94 | 10 | 2020 | 9 | 1.28 UTS | 17.78 % | 0.80 | 5 | 4 | 0 | rugby |
| 1.95 | 09 | 2020 | 6 | 2.22 UTS | 23.13 % | 1.60 | 3 | 3 | 0 | rugby |
| 1.98 | 11 | 2022 | 37 | 2.34 UTS | 6.06 % | 1.04 | 21 | 16 | 0 | rugby |
| 2.02 | 01 | 2023 | 28 | 13.25 UTS | 35.52 % | 1.33 | 19 | 9 | 0 | rugby |
| 2.03 | 06 | 2023 | 19 | 0.78 UTS | 3.05 % | 1.35 | 9 | 10 | 0 | rugby |
| 2.03 | 01 | 2022 | 27 | 0.22 UTS | 0.81 % | 1.00 | 13 | 14 | 0 | rugby |
| 2.05 | 05 | 2023 | 16 | 13.85 UTS | 63.82 % | 1.36 | 12 | 4 | 0 | rugby |
| 2.11 | 07 | 2021 | 6 | 0.59 UTS | 14.75 % | 0.67 | 3 | 3 | 0 | rugby |
| 2.13 | 03 | 2023 | 48 | 0.01 UTS | 0.02 % | 1.02 | 26 | 22 | 0 | rugby |
| 2.13 | 12 | 2022 | 103 | -7.10 UTS | -6.95 % | 0.99 | 47 | 56 | 0 | rugby |
| 2.22 | 02 | 2021 | 21 | 0.43 UTS | 2.66 % | 0.77 | 7 | 14 | 0 | rugby |
| 2.26 | 08 | 2022 | 29 | 6.08 UTS | 25.76 % | 0.81 | 18 | 11 | 0 | rugby |
| 2.35 | 04 | 2022 | 67 | 0.09 UTS | 0.13 % | 1.07 | 32 | 35 | 0 | rugby |
| 2.38 | 09 | 2023 | 50 | 9.99 UTS | 12.53 % | 1.59 | 23 | 26 | 1 | rugby |
| 2.52 | 08 | 2023 | 15 | 14.23 UTS | 43.12 % | 2.20 | 10 | 5 | 0 | rugby |
| 2.66 | 11 | 2021 | 5 | 0.37 UTS | 6.17 % | 1.20 | 2 | 3 | 0 | rugby |
| 3.60 | 12 | 2020 | 2 | 1.92 UTS | 80.00 % | 1.20 | 1 | 1 | 0 | rugby |
▼
Statistics by Type
| type | month | year | picks | benefit | yield | odds | stake | won | lost | void |
| --- | --- | --- | --- | --- | --- | --- | --- | --- | --- | --- |
| rugby | 04 | 2023 | 23 | 6.53 UTS | 25.12 % | 1.94 | 1.13 | 15 | 8 | 0 |
| rugby | 03 | 2022 | 5 | 2.26 UTS | 37.67 % | 1.72 | 1.20 | 4 | 1 | 0 |
| rugby | 04 | 2022 | 67 | 0.09 UTS | 0.13 % | 2.35 | 1.07 | 32 | 35 | 0 |
| rugby | 05 | 2022 | 48 | 0.18 UTS | 0.39 % | 1.93 | 0.95 | 25 | 23 | 0 |
| rugby | 06 | 2022 | 17 | 4.74 UTS | 28.21 % | 1.79 | 0.99 | 11 | 6 | 0 |
| rugby | 07 | 2022 | 23 | 0.02 UTS | 0.09 % | 1.84 | 0.96 | 11 | 12 | 0 |
| rugby | 08 | 2022 | 29 | 6.08 UTS | 25.76 % | 2.26 | 0.81 | 18 | 11 | 0 |
| rugby | 09 | 2022 | 27 | 1.88 UTS | 6.44 % | 1.84 | 1.08 | 15 | 12 | 0 |
| rugby | 10 | 2022 | 48 | 0.18 UTS | 0.33 % | 1.83 | 1.14 | 27 | 21 | 0 |
| rugby | 11 | 2022 | 37 | 2.34 UTS | 6.06 % | 1.98 | 1.04 | 21 | 16 | 0 |
| rugby | 12 | 2022 | 103 | -7.10 UTS | -6.95 % | 2.13 | 0.99 | 47 | 56 | 0 |
| rugby | 01 | 2023 | 28 | 13.25 UTS | 35.52 % | 2.02 | 1.33 | 19 | 9 | 0 |
| rugby | 02 | 2023 | 13 | 8.47 UTS | 55.36 % | 1.78 | 1.18 | 11 | 2 | 0 |
| rugby | 05 | 2023 | 16 | 13.85 UTS | 63.82 % | 2.05 | 1.36 | 12 | 4 | 0 |
| rugby | 06 | 2023 | 19 | 0.78 UTS | 3.05 % | 2.03 | 1.35 | 9 | 10 | 0 |
| rugby | 07 | 2023 | 16 | 0.03 UTS | 0.12 % | 1.69 | 1.63 | 9 | 7 | 0 |
| rugby | 08 | 2023 | 15 | 14.23 UTS | 43.12 % | 2.52 | 2.20 | 10 | 5 | 0 |
| rugby | 02 | 2022 | 5 | 2.35 UTS | 39.17 % | 1.74 | 1.20 | 4 | 1 | 0 |
| rugby | 01 | 2022 | 27 | 0.22 UTS | 0.81 % | 2.03 | 1.00 | 13 | 14 | 0 |
| rugby | 12 | 2021 | 3 | 0.74 UTS | 20.56 % | 1.81 | 1.20 | 2 | 1 | 0 |
| rugby | 03 | 2023 | 48 | 0.01 UTS | 0.02 % | 2.13 | 1.02 | 26 | 22 | 0 |
| rugby | 09 | 2020 | 6 | 2.22 UTS | 23.13 % | 1.95 | 1.60 | 3 | 3 | 0 |
| rugby | 10 | 2020 | 9 | 1.28 UTS | 17.78 % | 1.94 | 0.80 | 5 | 4 | 0 |
| rugby | 11 | 2020 | 3 | 0.64 UTS | 17.78 % | 1.77 | 1.20 | 2 | 1 | 0 |
| rugby | 12 | 2020 | 2 | 1.92 UTS | 80.00 % | 3.60 | 1.20 | 1 | 1 | 0 |
| rugby | 01 | 2021 | 5 | 0.74 UTS | 20.56 % | 1.79 | 0.72 | 3 | 2 | 0 |
| rugby | 02 | 2021 | 21 | 0.43 UTS | 2.66 % | 2.22 | 0.77 | 7 | 14 | 0 |
| rugby | 03 | 2021 | 7 | 3.31 UTS | 50.15 % | 1.90 | 0.94 | 6 | 1 | 0 |
| rugby | 04 | 2021 | 5 | 3.91 UTS | 54.31 % | 1.87 | 1.44 | 4 | 1 | 0 |
| rugby | 05 | 2021 | 11 | 2.57 UTS | 29.54 % | 1.79 | 0.79 | 6 | 5 | 0 |
| rugby | 06 | 2021 | 5 | 0.34 UTS | 8.10 % | 1.90 | 0.84 | 2 | 3 | 0 |
| rugby | 07 | 2021 | 6 | 0.59 UTS | 14.75 % | 2.11 | 0.67 | 3 | 3 | 0 |
| rugby | 08 | 2021 | 4 | 1.85 UTS | 77.08 % | 1.77 | 0.60 | 4 | 0 | 0 |
| rugby | 09 | 2021 | 16 | 1.83 UTS | 9.63 % | 1.86 | 1.19 | 9 | 7 | 0 |
| rugby | 10 | 2021 | 8 | 0.73 UTS | 6.76 % | 1.93 | 1.35 | 4 | 4 | 0 |
| rugby | 11 | 2021 | 5 | 0.37 UTS | 6.17 % | 2.66 | 1.20 | 2 | 3 | 0 |
| rugby | 09 | 2023 | 50 | 9.99 UTS | 12.53 % | 2.38 | 1.59 | 23 | 26 | 1 |
▼
Finished picks