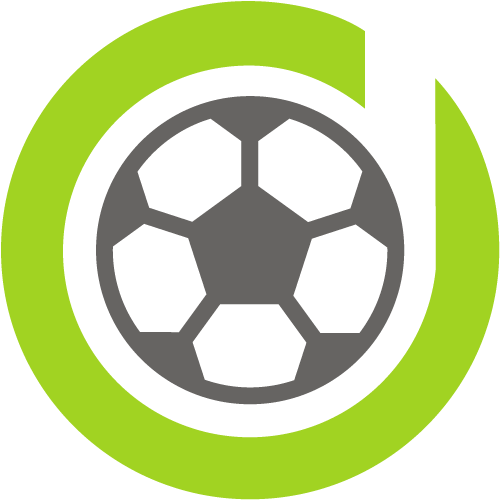 Isonemybet
FEATURES
| | | | |
| --- | --- | --- | --- |
| Yield | 9.7 % | Won | 400 |
| Picks | 1068 | Odds | 2.87 |
| Stake | 1.40 | Sport | Basket, Cycling, Football, Formula 1, Moto GP |
| Benefit | 145.00 UTS | | |
60,00€
DESCRIPTION
I am a multisport tipster, my specialty is international football though I also follow basket and motor markets. I have dedicated myself professionally to gambling since 2010, first as amatour gambler and actually as tipster.
This service offers PRE and LIVE picks, always with prior notice. Such picks are always in bet365 and other betting houses as William Hill, Codere, BetFair or Pinnacle, thus being the service 100% safe.
The schedule will be during every week in the evenings (Monday to Friday) and in every moment during weekends. Due to attempting to get the maximum value as possible, the number of expected picks per month is variable, but can be assumed between 15-40.
STATISTICS
▼
Statistics by Month
| month | year | picks | benefit | yield | odds | stake | won | lost | void | type |
| --- | --- | --- | --- | --- | --- | --- | --- | --- | --- | --- |
| 07 | 2021 | 15 | 8.74 UTS | 34.96 % | 2.45 | 1.67 | 9 | 6 | 0 | fútbol, ... |
| 06 | 2021 | 46 | 13.33 UTS | 9.51 % | 1.87 | 3.05 | 19 | 26 | 1 | fútbol, ... |
| 05 | 2021 | 77 | -12.80 UTS | -5.64 % | 2.13 | 2.95 | 31 | 41 | 5 | fútbol, ... |
| 04 | 2021 | 50 | 12.71 UTS | 11.80 % | 1.92 | 2.16 | 26 | 24 | 0 | fútbol, ... |
| 03 | 2021 | 45 | 7.75 UTS | 16.63 % | 2.04 | 1.04 | 25 | 20 | 0 | fútbol, ... |
| 02 | 2021 | 33 | -3.07 UTS | -9.30 % | 3.33 | 1.00 | 9 | 24 | 0 | fútbol, ... |
| 01 | 2021 | 86 | -27.14 UTS | -32.70 % | 2.94 | 0.97 | 18 | 64 | 4 | fútbol, ... |
| 12 | 2020 | 36 | 26.18 UTS | 76.77 % | 3.09 | 0.95 | 19 | 13 | 4 | fútbol, ... |
| 11 | 2020 | 79 | 4.41 UTS | 5.75 % | 2.70 | 0.97 | 30 | 45 | 4 | fútbol, ... |
| 10 | 2020 | 174 | 11.70 UTS | 7.33 % | 2.93 | 0.92 | 55 | 106 | 13 | fútbol, ... |
| 09 | 2020 | 159 | 69.52 UTS | 46.19 % | 4.20 | 0.95 | 61 | 85 | 13 | fútbol, ... |
| 08 | 2020 | 103 | -1.68 UTS | -1.66 % | 2.54 | 0.99 | 37 | 59 | 7 | fútbol, ... |
| 07 | 2020 | 164 | 9.92 UTS | 6.04 % | 4.16 | 1.00 | 39 | 113 | 12 | fútbol, ... |
| 06 | 2020 | 67 | 25.43 UTS | 37.84 % | 3.89 | 1.00 | 22 | 42 | 3 | fútbol, ... |
▼
Statistics by Stake
| stake | month | year | picks | benefit | yield | odds | won | lost | void | type |
| --- | --- | --- | --- | --- | --- | --- | --- | --- | --- | --- |
| 0.92 | 10 | 2020 | 174 | 11.70 UTS | 7.33 % | 2.93 | 55 | 106 | 13 | fútbol, ... |
| 0.95 | 12 | 2020 | 36 | 26.18 UTS | 76.77 % | 3.09 | 19 | 13 | 4 | fútbol, ... |
| 0.95 | 09 | 2020 | 159 | 69.52 UTS | 46.19 % | 4.20 | 61 | 85 | 13 | fútbol, ... |
| 0.97 | 11 | 2020 | 79 | 4.41 UTS | 5.75 % | 2.70 | 30 | 45 | 4 | fútbol, ... |
| 0.97 | 01 | 2021 | 86 | -27.14 UTS | -32.70 % | 2.94 | 18 | 64 | 4 | fútbol, ... |
| 0.99 | 08 | 2020 | 103 | -1.68 UTS | -1.66 % | 2.54 | 37 | 59 | 7 | fútbol, ... |
| 1.00 | 06 | 2020 | 67 | 25.43 UTS | 37.84 % | 3.89 | 22 | 42 | 3 | fútbol, ... |
| 1.00 | 07 | 2020 | 164 | 9.92 UTS | 6.04 % | 4.16 | 39 | 113 | 12 | fútbol, ... |
| 1.00 | 02 | 2021 | 33 | -3.07 UTS | -9.30 % | 3.33 | 9 | 24 | 0 | fútbol, ... |
| 1.04 | 03 | 2021 | 45 | 7.75 UTS | 16.63 % | 2.04 | 25 | 20 | 0 | fútbol, ... |
| 1.67 | 07 | 2021 | 15 | 8.74 UTS | 34.96 % | 2.45 | 9 | 6 | 0 | fútbol, ... |
| 2.16 | 04 | 2021 | 50 | 12.71 UTS | 11.80 % | 1.92 | 26 | 24 | 0 | fútbol, ... |
| 2.95 | 05 | 2021 | 77 | -12.80 UTS | -5.64 % | 2.13 | 31 | 41 | 5 | fútbol, ... |
| 3.05 | 06 | 2021 | 46 | 13.33 UTS | 9.51 % | 1.87 | 19 | 26 | 1 | fútbol, ... |
▼
Statistics by Odds
| odds | month | year | picks | benefit | yield | stake | won | lost | void | type |
| --- | --- | --- | --- | --- | --- | --- | --- | --- | --- | --- |
| 1.87 | 06 | 2021 | 46 | 13.33 UTS | 9.51 % | 3.05 | 19 | 26 | 1 | fútbol, ... |
| 1.92 | 04 | 2021 | 50 | 12.71 UTS | 11.80 % | 2.16 | 26 | 24 | 0 | fútbol, ... |
| 2.04 | 03 | 2021 | 45 | 7.75 UTS | 16.63 % | 1.04 | 25 | 20 | 0 | fútbol, ... |
| 2.13 | 05 | 2021 | 77 | -12.80 UTS | -5.64 % | 2.95 | 31 | 41 | 5 | fútbol, ... |
| 2.45 | 07 | 2021 | 15 | 8.74 UTS | 34.96 % | 1.67 | 9 | 6 | 0 | fútbol, ... |
| 2.54 | 08 | 2020 | 103 | -1.68 UTS | -1.66 % | 0.99 | 37 | 59 | 7 | fútbol, ... |
| 2.70 | 11 | 2020 | 79 | 4.41 UTS | 5.75 % | 0.97 | 30 | 45 | 4 | fútbol, ... |
| 2.93 | 10 | 2020 | 174 | 11.70 UTS | 7.33 % | 0.92 | 55 | 106 | 13 | fútbol, ... |
| 2.94 | 01 | 2021 | 86 | -27.14 UTS | -32.70 % | 0.97 | 18 | 64 | 4 | fútbol, ... |
| 3.09 | 12 | 2020 | 36 | 26.18 UTS | 76.77 % | 0.95 | 19 | 13 | 4 | fútbol, ... |
| 3.33 | 02 | 2021 | 33 | -3.07 UTS | -9.30 % | 1.00 | 9 | 24 | 0 | fútbol, ... |
| 3.89 | 06 | 2020 | 67 | 25.43 UTS | 37.84 % | 1.00 | 22 | 42 | 3 | fútbol, ... |
| 4.16 | 07 | 2020 | 164 | 9.92 UTS | 6.04 % | 1.00 | 39 | 113 | 12 | fútbol, ... |
| 4.20 | 09 | 2020 | 159 | 69.52 UTS | 46.19 % | 0.95 | 61 | 85 | 13 | fútbol, ... |
▼
Statistics by Type
| type | month | year | picks | benefit | yield | odds | stake | won | lost | void |
| --- | --- | --- | --- | --- | --- | --- | --- | --- | --- | --- |
| fútbol, ... | 03 | 2021 | 45 | 7.75 UTS | 16.63 % | 2.04 | 1.04 | 25 | 20 | 0 |
| fútbol, ... | 01 | 2021 | 86 | -27.14 UTS | -32.70 % | 2.94 | 0.97 | 18 | 64 | 4 |
| fútbol, ... | 06 | 2021 | 46 | 13.33 UTS | 9.51 % | 1.87 | 3.05 | 19 | 26 | 1 |
| fútbol, ... | 05 | 2021 | 77 | -12.80 UTS | -5.64 % | 2.13 | 2.95 | 31 | 41 | 5 |
| fútbol, ... | 04 | 2021 | 50 | 12.71 UTS | 11.80 % | 1.92 | 2.16 | 26 | 24 | 0 |
| fútbol, ... | 02 | 2021 | 33 | -3.07 UTS | -9.30 % | 3.33 | 1.00 | 9 | 24 | 0 |
| fútbol, ... | 12 | 2020 | 36 | 26.18 UTS | 76.77 % | 3.09 | 0.95 | 19 | 13 | 4 |
| fútbol, ... | 11 | 2020 | 79 | 4.41 UTS | 5.75 % | 2.70 | 0.97 | 30 | 45 | 4 |
| fútbol, ... | 10 | 2020 | 174 | 11.70 UTS | 7.33 % | 2.93 | 0.92 | 55 | 106 | 13 |
| fútbol, ... | 09 | 2020 | 159 | 69.52 UTS | 46.19 % | 4.20 | 0.95 | 61 | 85 | 13 |
| fútbol, ... | 08 | 2020 | 103 | -1.68 UTS | -1.66 % | 2.54 | 0.99 | 37 | 59 | 7 |
| fútbol, ... | 07 | 2020 | 164 | 9.92 UTS | 6.04 % | 4.16 | 1.00 | 39 | 113 | 12 |
| fútbol, ... | 06 | 2020 | 67 | 25.43 UTS | 37.84 % | 3.89 | 1.00 | 22 | 42 | 3 |
| fútbol, ... | 07 | 2021 | 15 | 8.74 UTS | 34.96 % | 2.45 | 1.67 | 9 | 6 | 0 |
▼
Finished picks